Hi, I'm Sandra and I thank you very much for dropping by! You've definitely come to the right place if you're looking for a fun and informal photo session, with NO SITTING CHARGE nor OBLIGATION, just fabulous photos of you and your nearest and dearest at AMAZING prices. Here's some quick links below, and you'll find lots more info via the menu links at the top of the page. Happy browsing!


Easily keep in touch with the Romsey Fotografix App!
Like us on Facebook to keep up to date with latest news, offers and "sneakpeeks"!!
Gallery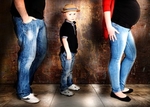 MATERNITY

Excitement and anticipation as you await your new arrival. A very special time in your lives for sure.
NEWBORNS AND BABIES

Ah, such mixed emotions when you've just had a baby! This new little person in your world - overwhelming love, sleepless nights, and something different to learn everyday. Fitting in a photoshoot may be the last thing on your mind in the first couple of weeks, but your baby will change so quickly, you'll be so glad you did!
LITTLE 'UNS

Babies and Toddlers - how they change so much in the first couple of years! Make the most of every moment - it goes by so very quickly!
KIDS BEING KIDS

Children love to play, so that's just what they'll do! No chance for them to get bored, and their happy faces makes for some brilliant shots!
FAMILIES

Just yourselves or when the whole family get together for a special occasion!
INTO THE TEENS

Have some giggles and laughs with your best pals at our teen party shoots!
PARTY SHOOTS

Whatever the occasion, birthdays to Hens Do's, or just want to create some memories with your best pals, who needs an excuse just come along and be as crazy as you like!!
JUST THE TWO OF YOU

A romantic shoot for you and your other half. Perfect if you just got engaged, but great anytime - who needs an excuse!!!
FASHION AND PORTFOLIOS

A great opportunity to build your portfolio, or test the water if you have a modelling career in mind.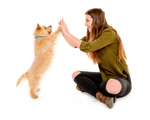 FOUR LEGGED FRIENDS

Always a warm welcome for your best chum.